Manure Management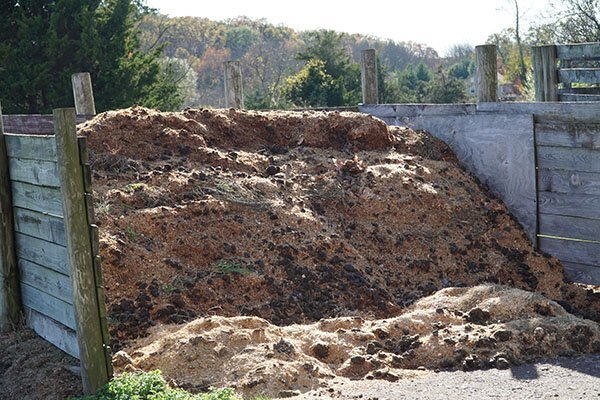 Equine Facility Solutions Offers Manure management. We have a cost-efficient and effective solution - an on-site manure container that's picked up regularly so that the manure can be disposed of in a safe and proper manner.
Now, you might be thinking "Is it really necessary to have a dedicated, on-site dumpster just for horse manure?" On any given day, the average 1,000-pound horse will produce approximately 50 pounds of manure. A dedicated horse manure container offers all kinds of benefits: it can reduce internal parasite problems, prevent water source contamination, and help control nuisance insects that can be potentially harmful.
We offer flexible manure removal services and can provide regularly-scheduled pick-ups or manage your container on an "on-call" basis. Our waste removal specialists can help you determine the right size manure dumpster for your operation. Our 18 open top containers are popular with average-sized area horse farms and take up little room, making them a highly-flexible, cost-efficient, and secure container for horse manure. We also offer pile removal for those who prefer not to have a container on site.