Horse Arenas, Horse Arena Footings, and Round Pens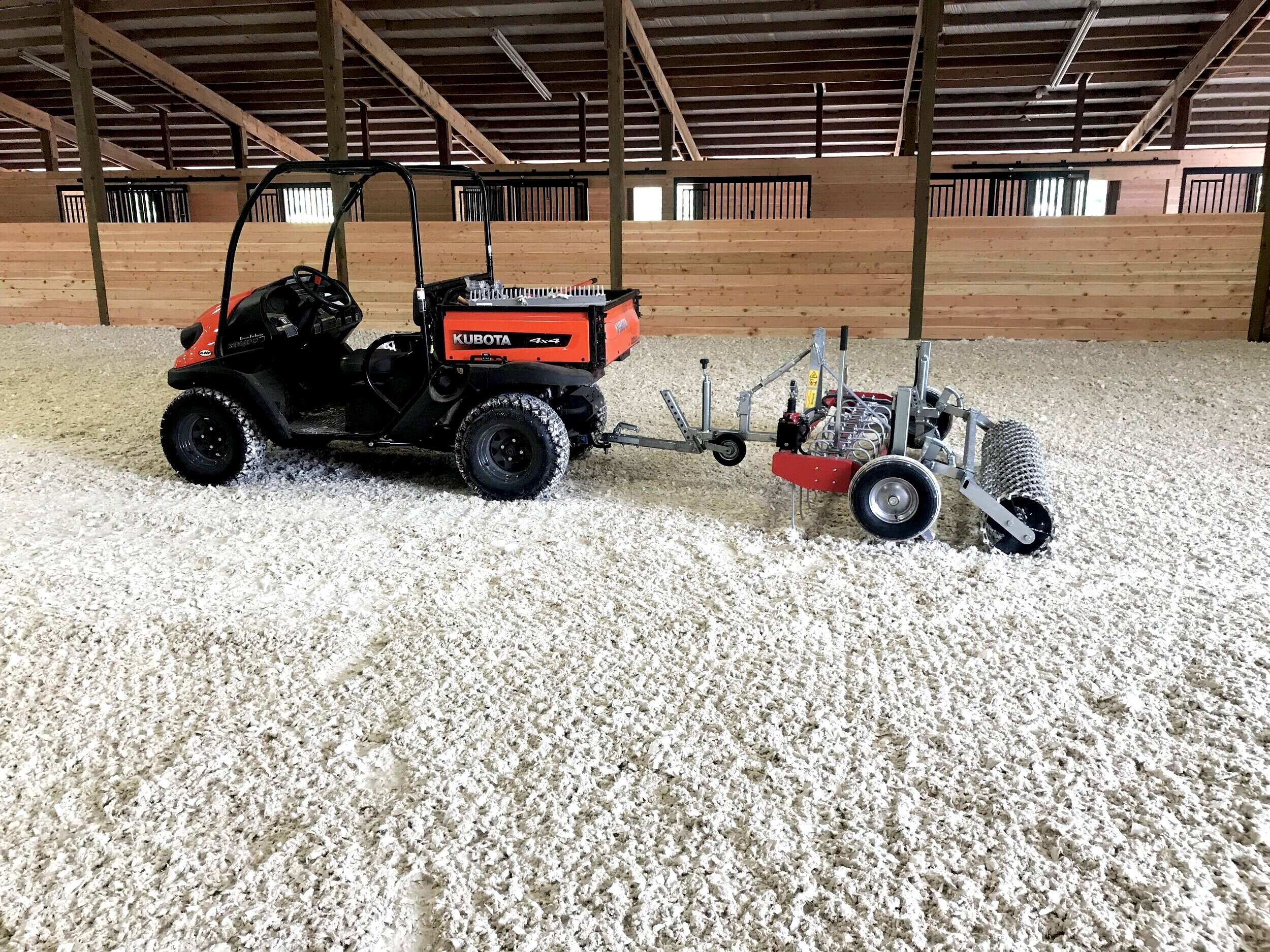 We are a full service Horse Arena Footing Contractor. We specialize in new Horse Arena Footing Base & Footing installation, and Horse Arena rehab. We can take you from open field to beautiful finished and fenced arena. We also install footings in Covered Arenas, however we do not build cover arenas. When it comes to making sure your arena is perfectly sloped (outdoor) or flat (indoor). We use an advanced laser controlled grader to make sure we achieve precision on your arena installation. Some contractors claim they will install an arena using a laser level but there is a difference in laser controlled vs checking with a laser level or mounting a laser to a bull dozer to guide the operator. Our grader blade is controlled by the laser beam itself. The operator pushes and button to engage fully automatic and drives the machine while the computer makes sure there is precision accuracy.
Different Arena Footings & Blends
In Washington there are a few decent sand options on the westside of the mountains and based on your location we have identified the best blends for desired traits for different disciplines. There is an option for a silica sand in Washington from Eastern Wa. The silica sand has great performance for multiple disciplines. When it comes to the local sand blends we recommend fiber additives to give higher performance depending on the type of riding your doing. For indoor arenas there are a lot of options soil, sand, clay, and fiber combinations.
Rehabbing Indoor & Outdoor Horse Arenas
Depending on frequency of use arena footings break down over time. There may be some inexpensive options to bring them back to life. We can take a sample of your current footing with your feedback on what you like or don't like about it and come up with options to improve your footing. However many times it best to start new. We are happy to consult on best maintenance practices as well that get help get better performance out ofd your arena as well.
What is the cost for a new Horse Arena?
If you give us some basic info we can give you a basic price over the phone or email. One of the main cost determining factors is your location as the cost of materials and trucking varies dramatically sometimes based on location. Some factors that usually require a site visit are existing topography and access. If you would like an estimate for a Horse Arena please provide us the following Information.
Name
Phone Number
Email
Type of Riding
Number of Average Riders per Day
Address
Dimensions of the Desired Arena
Desired Fencing